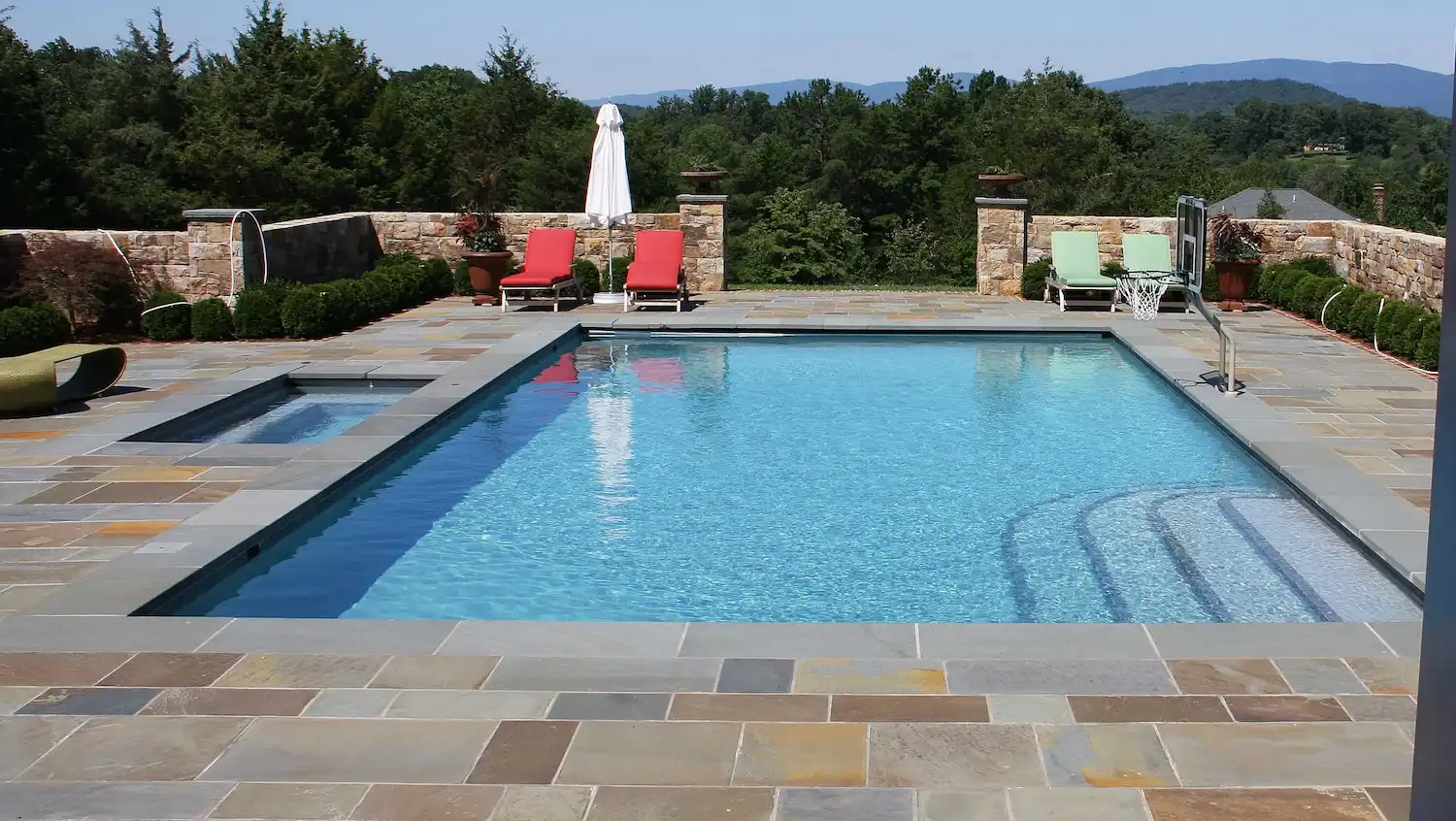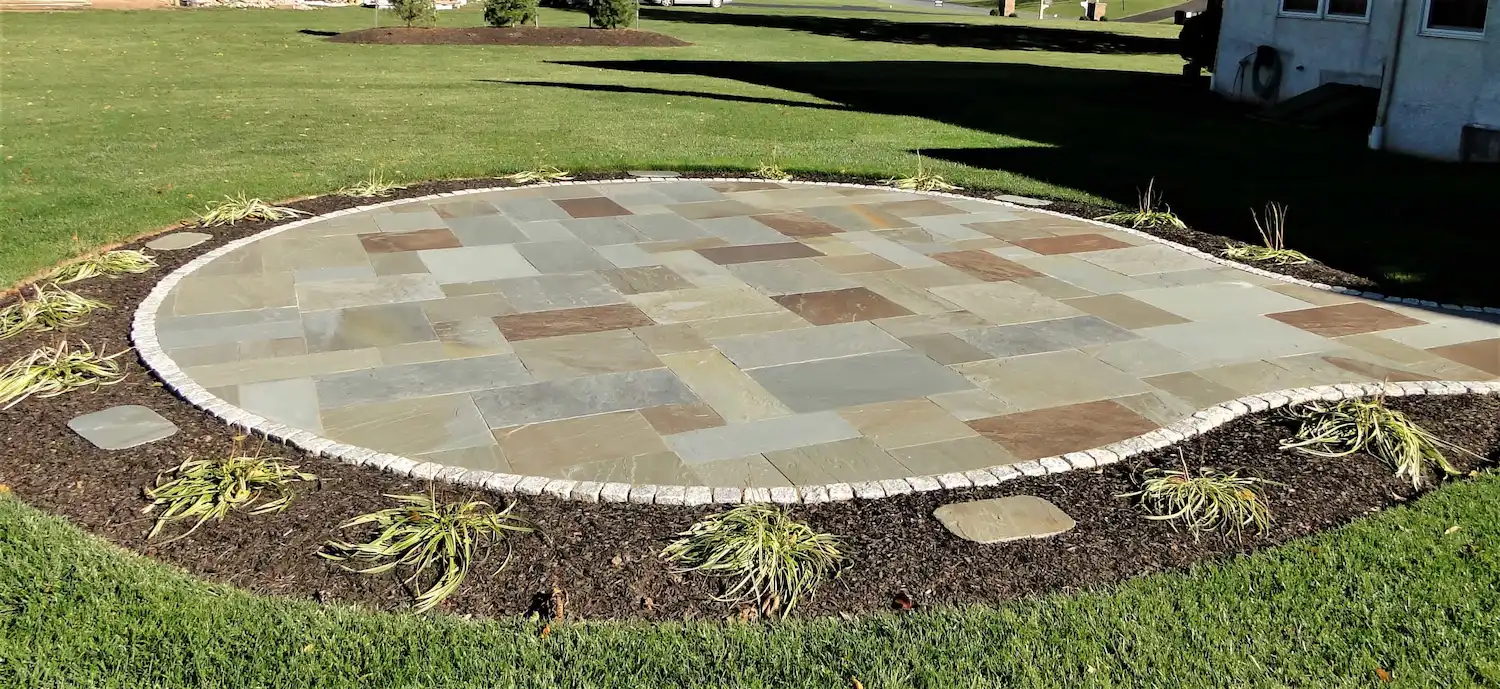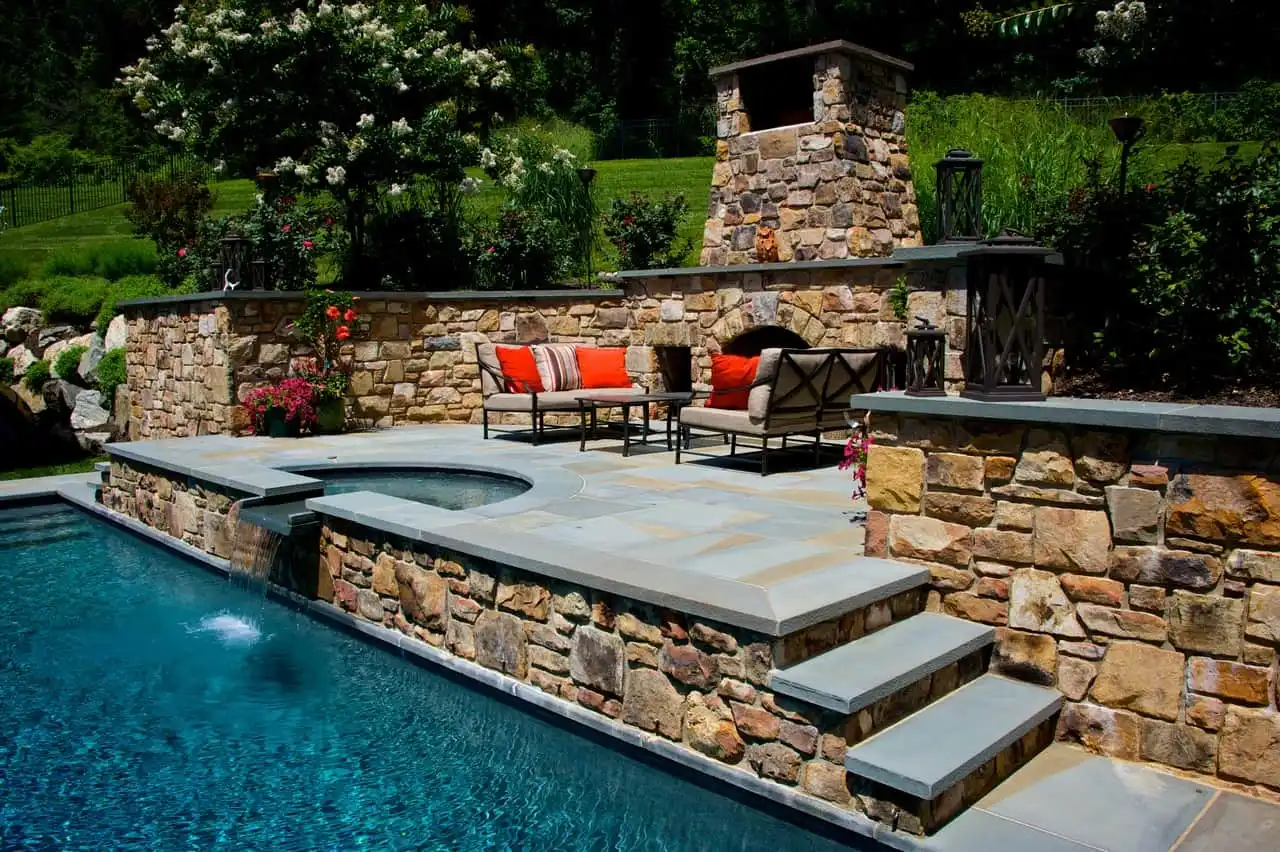 Irregular Flagstone Patio
Variegated Thermal Patio with Tread Edging
Full Color European Pattern
Full Color European Pattern
Full Color European Pattern
Welcome to Robinson Flagstone and Bluestone
Robinson Flagstone and Bluestone, providing the finest quality Pennsylvania bluestone (PA bluestone) to the country since 1919.
Thank you for your interest in our flagstone and bluestone products. The subtle variations in color and beautiful natural cleft texture give flagstone and bluestone a wonderfully appealing charm, combined with the strength and durability of natural stone. It is ideal for both indoor and outdoor applications, in commercial settings or in any residence.
With our main office and stone yard located in Fort Washington, Pennsylvania, Robinson Flagstones has been the preferred supplier of Pennsylvania Flagstone (Bluestone) in not just the Greater Philadelphia area, but all across the United States and into Puerto Rico. Opened in 1919, Robinson Flagstones has been servicing the needs of architects, contractors, and homeowners.
Our years of accumulated knowledge and continuing research of product development is complemented by our fully trained staff in sales, design, and drafting, right down to the actual craftsmen who cut each individual stone. With each job, our full cooperation is given whether it requires technical information, budgeting, samples or design concepts. From the most complex endeavors to the most simple backyard projects, Robinson Flagstone is happy to be a part of your team.